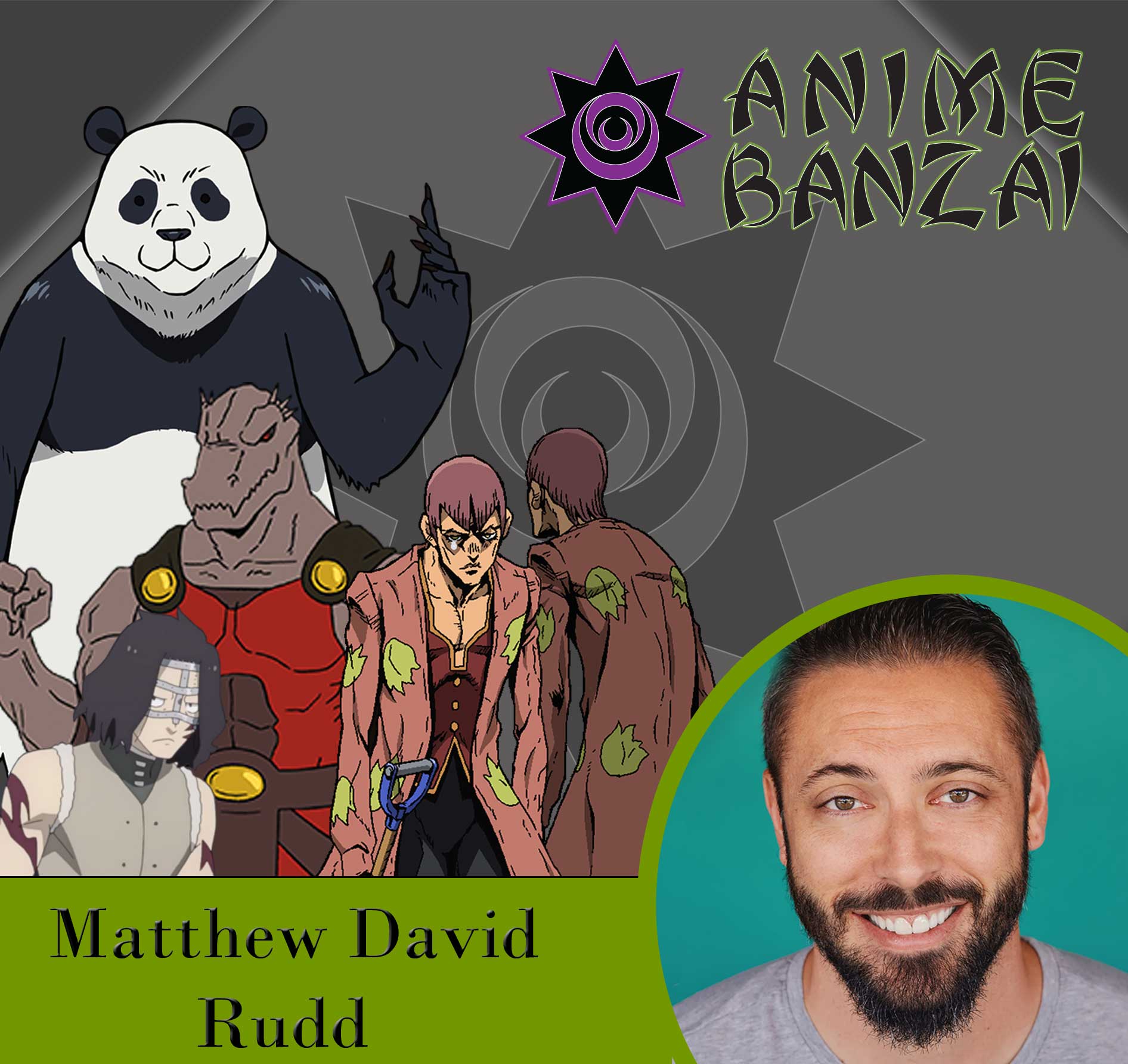 We want to welcome Matthew David Rudd to our convention this year.
Matthew is a film, television, and voice actor, working in the industry for over 10 years. He is the voice of Rak Wraithraiser in Tower Of God, Belial in GranblueFantasy, Panda in Jujutsu Kaisen, Baal in Welcome To Demon School, IrumaKun!, Laos Kanon Jilfor in The Misfit Of The Demon King Academy, Leaky Eye Luca in Jojo's Bizarre Adventure, Lark in Lupin The Third: Fujiko Mine's Lie, Mirren in LYN: The Lightbringer and he voices many more characters in shows like Hero Mask, Detective Conan: Fist Of The Blue Saphire, Lord El-Melloi II Case Files, Ni No Kuni, Sword Art Online: Alicization, and Rising Of The Shield Hero.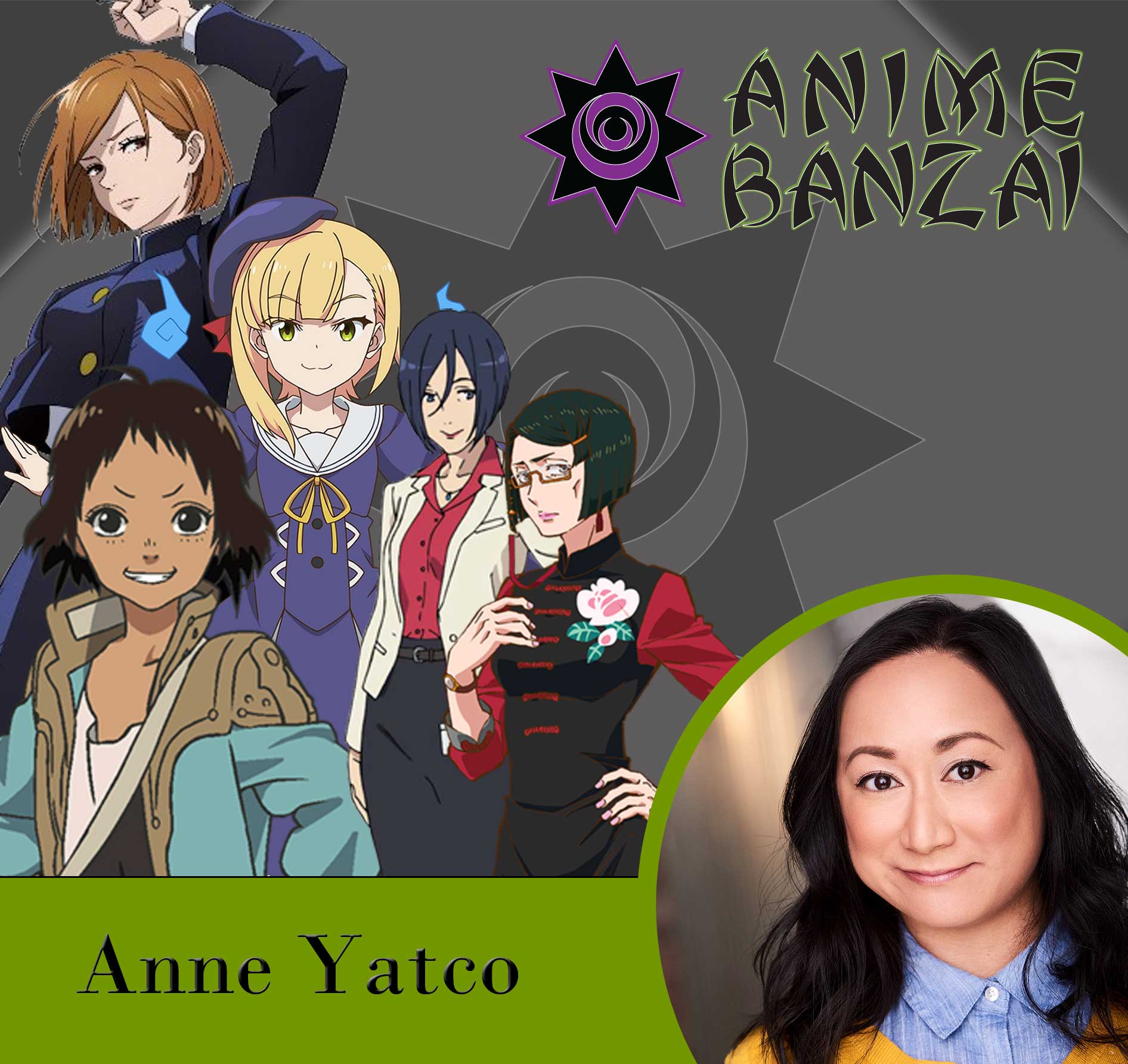 We want to welcome Anne Yatco to our convention this year.
Anne Yatco is a Filipino American actress and former Midwesterner. She transitioned a childhood dream of being the voice of a Disney princess into reality as a working voice actor. Along the way, she got a bachelor's degree in biomedical engineering, an MFA in acting, and had a career as a forensic scientist. In anime, Anne is the English voice of Nobara Kugisaki in Jujutsu Kaisen, Lola in The Hidden Dungeon Only I Can Enter, and Hamamotoin Penguin Highway. She also voiced various characters in High-Rise Invasion, BNA: Brand New Animal, Devilman Crybaby, Violet Evergarden, Forest of Piano, Lost Song, Ultramarine Magmell, Kuromukuro, ID-0, Knights of Sidonia, and Blame! In video games, Anne is the voice of Kurumi in the upcoming Naraka Bladepoint, Eda and Solitaria in Epic Seven, Kainin in Onmyoji Arena, Marianne and Favi in Guardian Tales, and Rosie Wong in Wasteland 3. Additionally, Anne is in the upcoming scripted sci-fi podcast Solar (starring Alan Cumming and Stephanie Beatriz).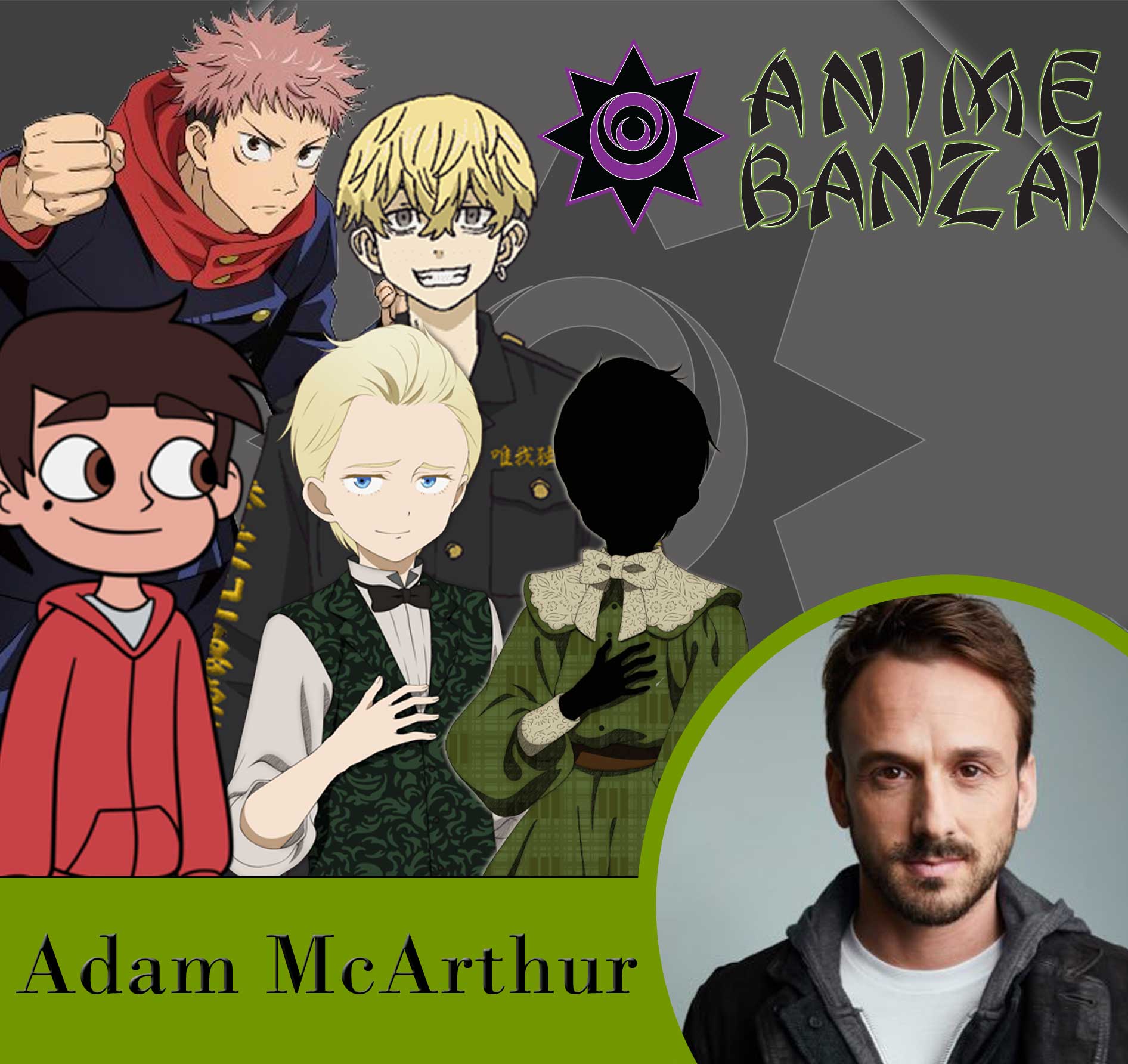 We want to welcome Adam McArthur to our convention this year.
Adam McArthur is best known as the voice of Marco Diaz on the hit Disney show, "Star vs. The Forces of Evil," and is currently voicing the main protagonist, Yuji Itadori, in the 2020 Crunchyroll Awards Anime of the Year, "Jujutsu Kaisen". His voice can be heard in numerous other tv shows and video games, including Star Wars: The Clone Wars, Far Cry 5, and Final Fantasy XV: Comrades.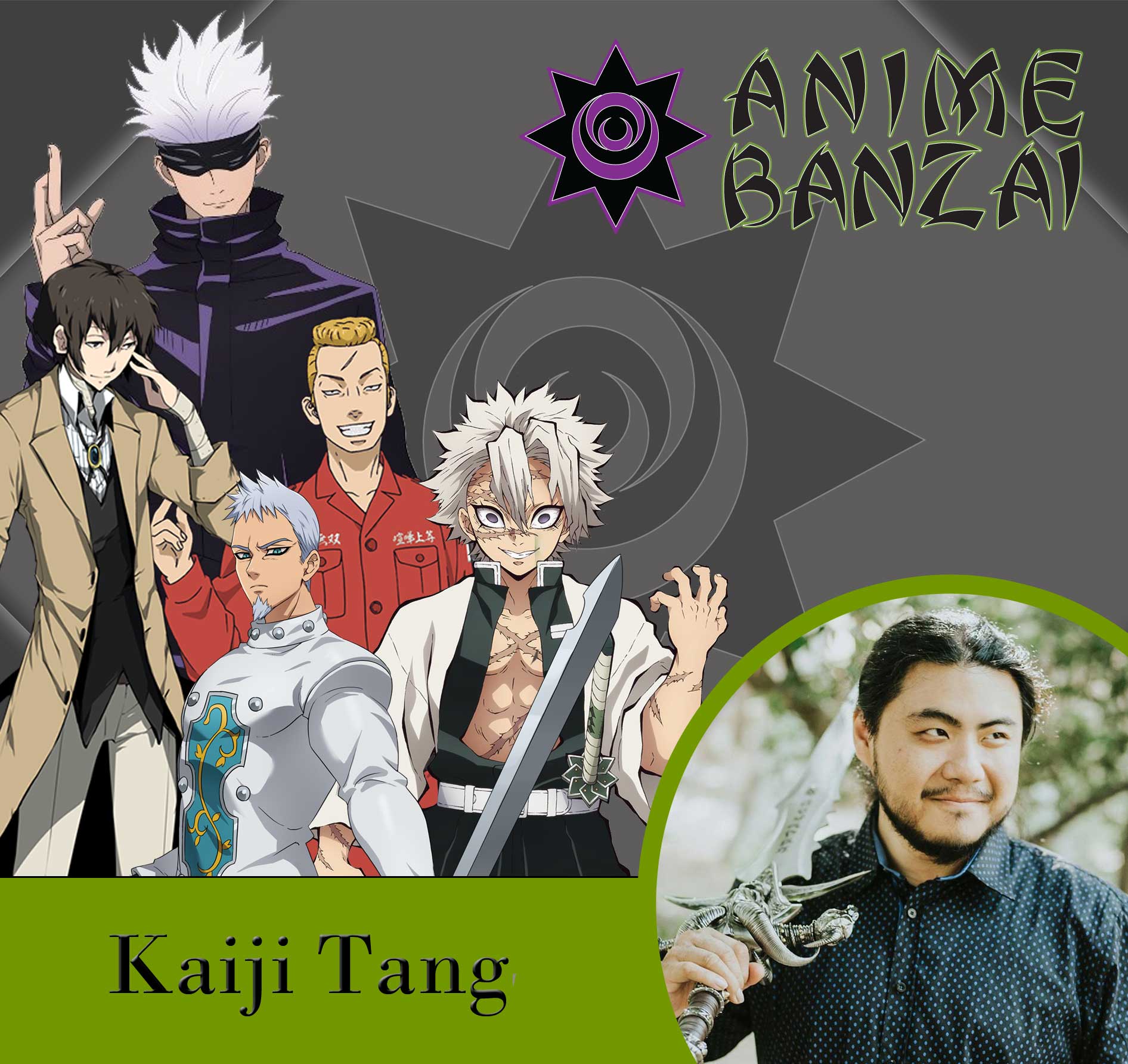 We want to welcome Kaiji Tang to our convention this year.
An avid lover of gaming and all things food-related, Kaiji Tang has been working as a voice actor in Los Angeles CA since 2007. In the world of video games, he has done such roles as Ichiban Kasug a(Yakuza: Like a Dragon),Eustace (Granblue Fantasy: Versus),Faust (Guilty Gear), MunehisaIwai (Persona 5), Takatoshi Hijiyama (13 Sentinels: Aegis Rim), Akatsuki (Blazblue: Cross Tag Battle), Owain (Fire Emblem: Awakening), Detective Pikachu (Detective Pikachu 3DS), Jann Lee (Dead or Alive 5), Gaius Worzel (The Legend of Heroes: Trails of Cold Steel), Gonta Gokuhara (DanganronpaV3: Killing Harmony), Fang (Fairy Fencer F), Moma Kumakura (AI: The Somnium Files), and Kenshiro (Fist of the North Star: Ken's Rage). When it comes to Anime, you can hear him in such roles as Satoru Gojo (Jujutsu Kaisen), Osamu Dazai (Bungo Stray Dogs), Joe (Megalobox), Sanemi Shinazugawa (Demon Slayer), Guts (Berserk 2016), Ohma Tokita (Kengan Ashura), Archer (Fate/Stay Night: Unlimited Blade Works), Tsumugu Kinagase (Kill La Kill), Retsu (Baki), Poppo (Anohana: The Flower We Saw That Day), Bill (Beastars), and Hendricksen (The Seven Deadly Sins).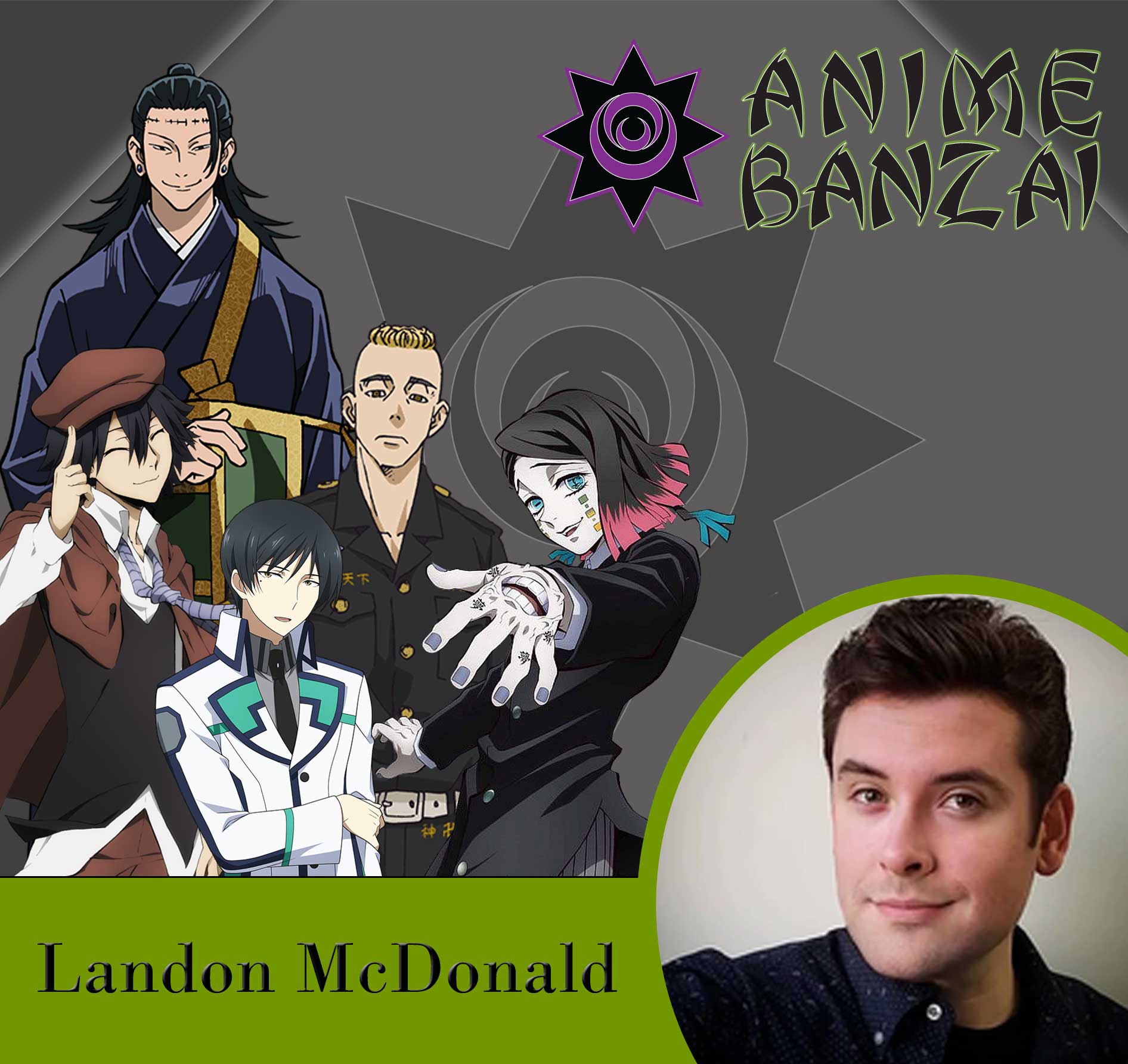 We want to welcome Landon McDonald to our convention this year.
Landon McDonald is a professional voice actor based in Los Angeles. He's best known for playing the villainous dream demon Enmuin the record-breaking blockbuster DEMON SLAYER: KIMETSU NO YAIBA: MUGEN TRAIN, the maniacal mangaka Rohan Kishibein the acclaimed JOJO'S BIZARRE ADVENTURE spin-off series THUS SPOKE KISHIBE ROHAN, the snack-happy super sleuth Rampo Edogawa in BUNGO STRAY DOGS and the brooding, blood-bending sorcerer Noritoshi Kamoin JUJUTSU KAISEN.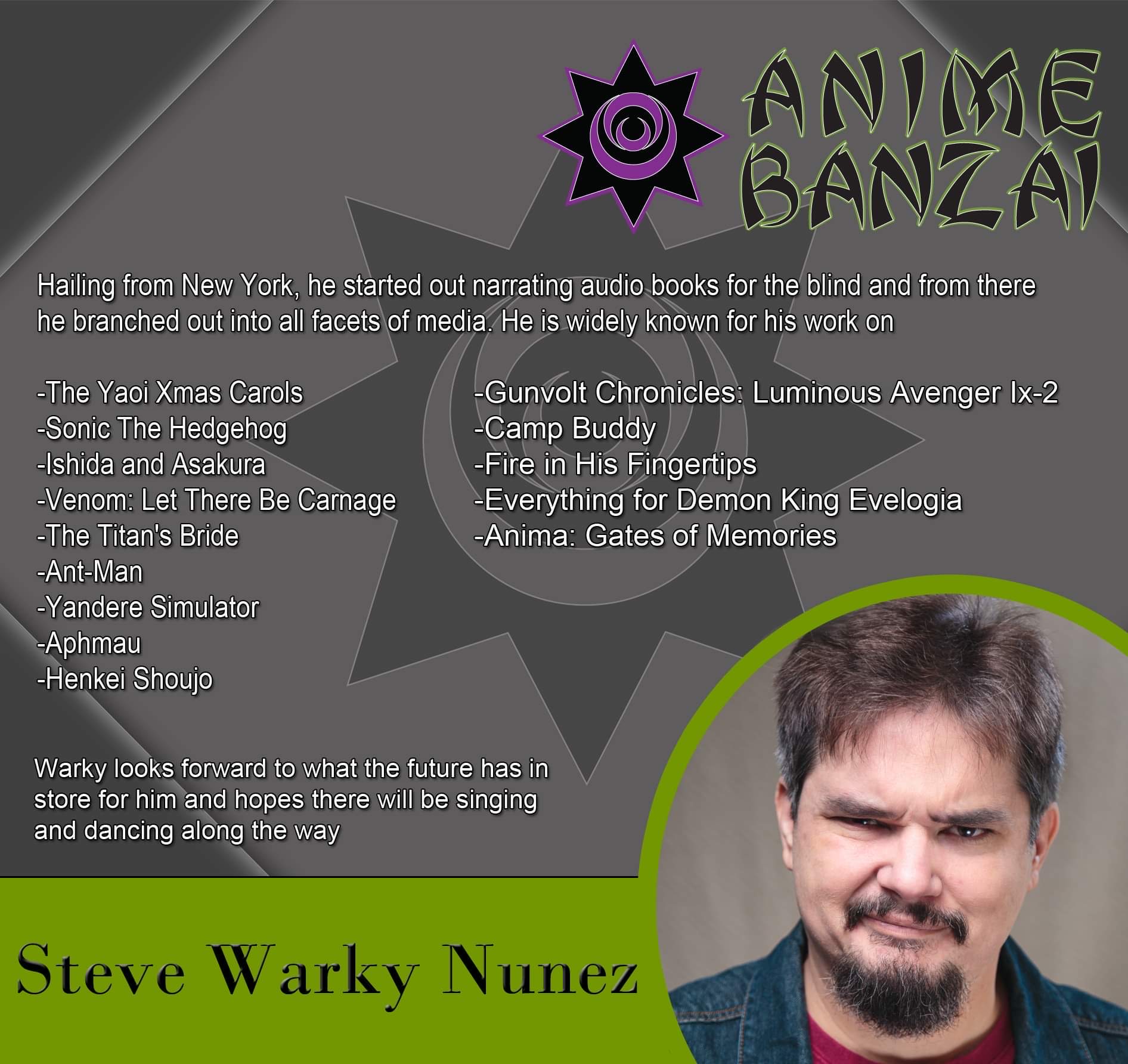 Steve Warky Nunez is an award-winning Jack-of-all-trades in the entertainment industry. 

Hailing from New York, he started out narrating audiobooks for the blind and from there he branched out into all facets of media. He is widely known for his work on, "The Yaoi Xmas Carols", "Sonic The Hedgehog", "Ishida and Asakura", "Venom: Let There Be Carnage", "The Titan's Bride", "Ant-Man", "Yandere Simulator", "Aphmau", "Henkei Shoujo", "Gunvolt Chronicles: Luminous Avenger Ix-2", "Camp Buddy", "Fire in His Fingertips", "Everything for Demon King Evelogia", and "Anima: Gates of Memories". 

Warky looks forward to what the future has in store for him and hopes there will be singing and dancing along the way!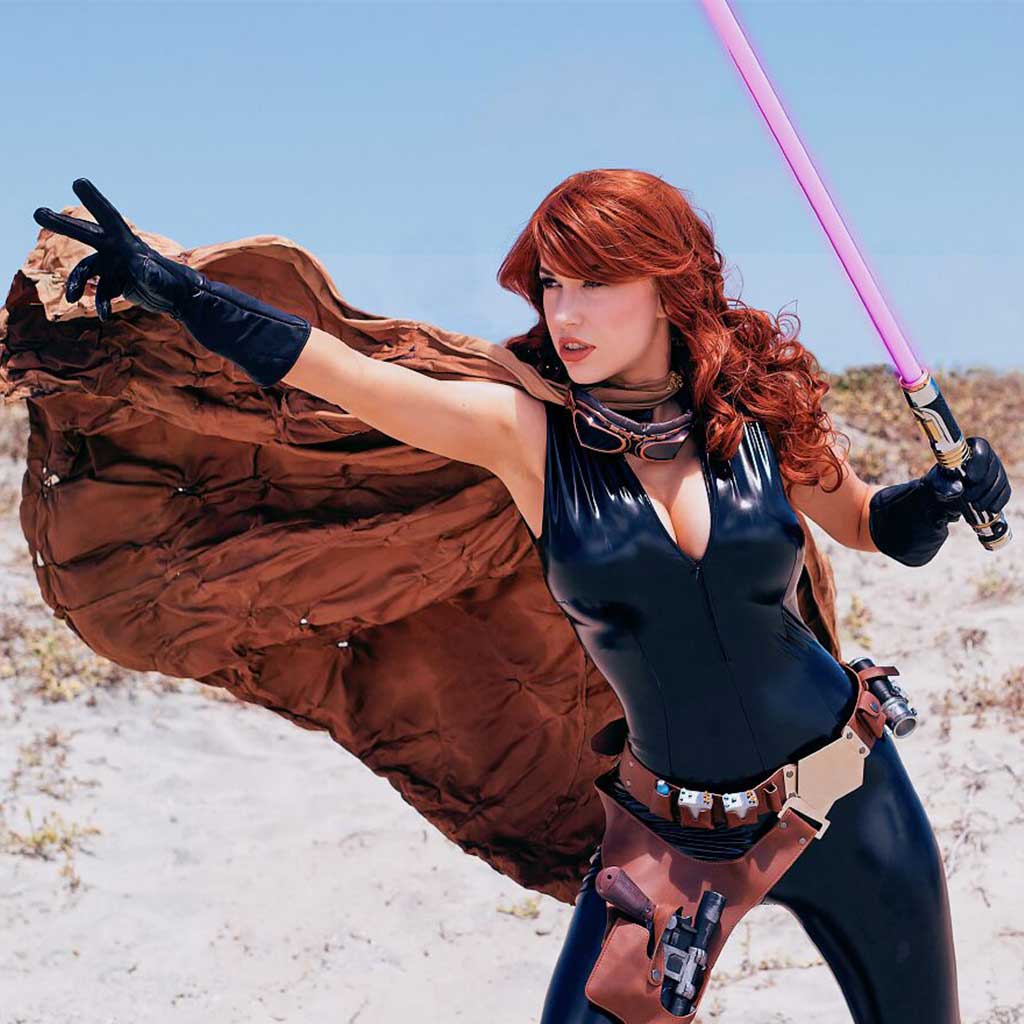 Crystal is an anime, comics, and gaming fan and has been cosplaying since 2004. She has worked as a cosplayer in a professional capacity in the past, but she now works as a freelance artist in games and comics while retaining cosplay as a hobby. Her cosplay skillset includes sewing, leatherwork, sculpting, molding, casting, and foam building. She lives in SoCal with her little Shiba inu, Ginger!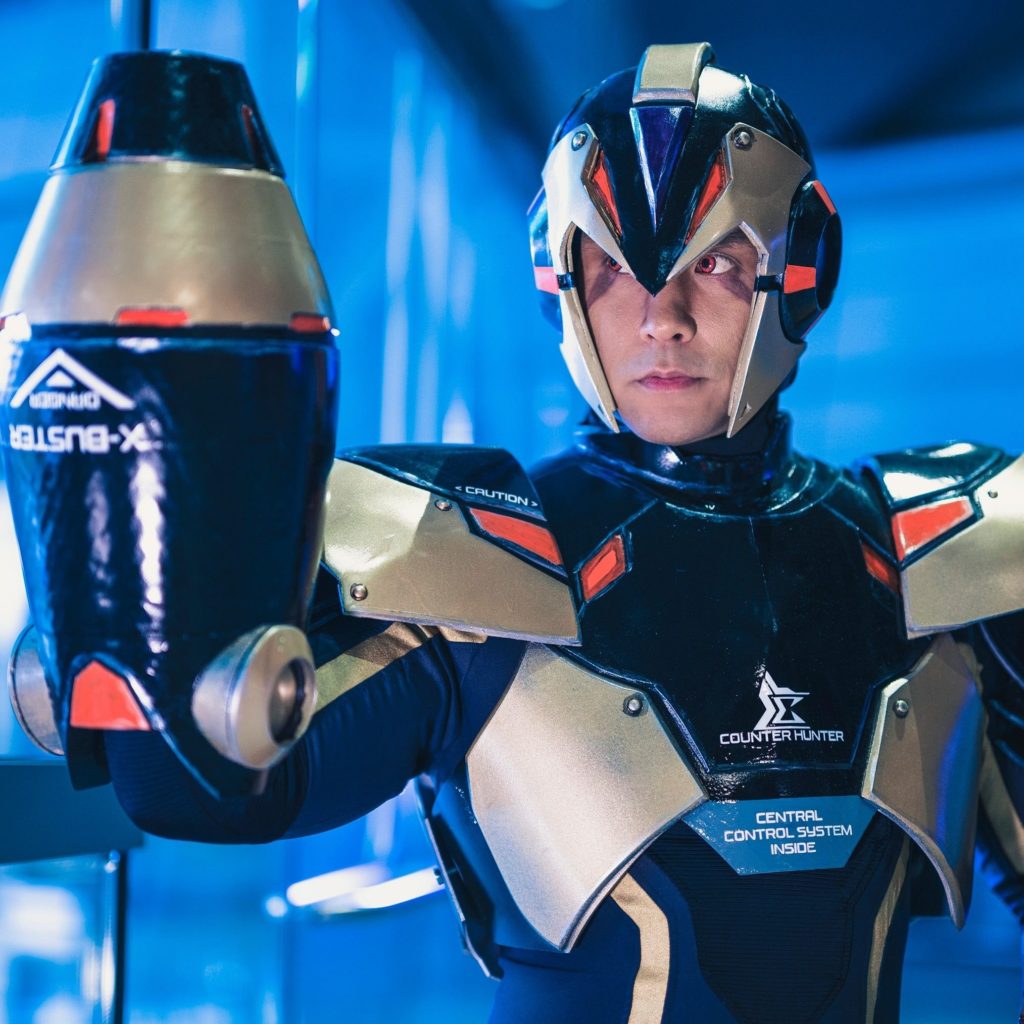 JohnnyJunkers is a professional cosplayer from Orange, California and he has been a professional cosplayer since 2012 providing costumes and modeling for clients such as Riot Games, Marvel Entertainment, and Crunchyroll.
As a cosplay competitor he was the winner of season 1 of Myx TV's "Call To Cosplay" and subsequently a judge for 2 seasons as well as the winner of the 2020 League of Legends North American Cosplay Contest. Even as a professional cosplayer he believes that the passion and fan aspect of cosplay is the most important part of the art.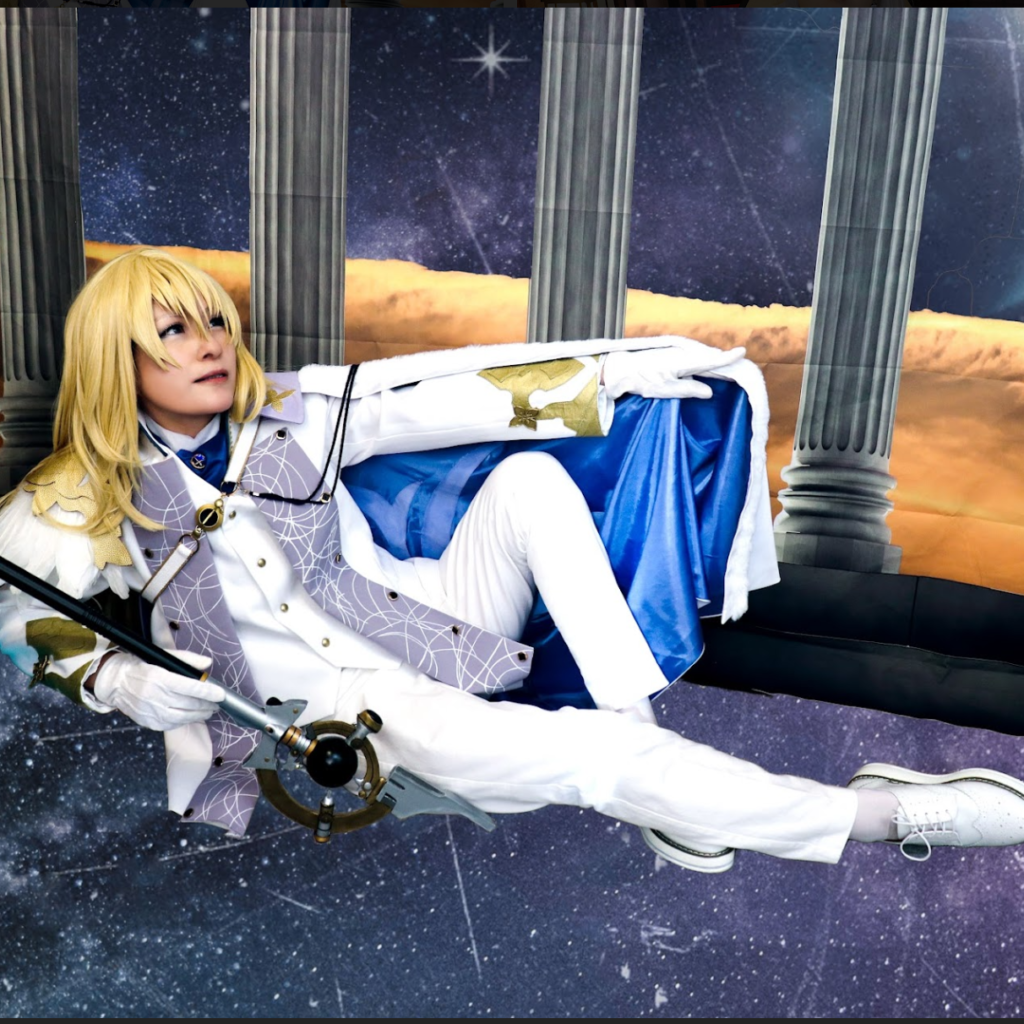 Hi! My name is Mikarin. A long time ago, I came to California from Japan to study music. Then, I started to watch anime, started cosplaying, and found this special kind of event called an anime convention!
At my first anime con, surprisingly, I saw the anime fans there treasured Japanese anime and J-culture more than we Japanese people did! I felt so much love and I realized there had to be something special in my culture which I had previously taken for granted. That was when I stared to love my own Japanese roots. 
Then, I started to make costumes. I began to participate in Masquerades and to perform music in costume at cons. There I met some wonderful people who have given me special moments. Thank you so much to my wonderful cosplaying friends and to amazing people who host conventions and anime events. 
And now I am sending many, many thanks to Anime Banzai for this amazing opportunity to be a part of the convention this year. I can't wait! Mou mate masen!
Here are some of things I got to do as a cosplay & con lover: Received many awards in masquerade; such as best in show from Anime Expo 2012 & Famine 2016. Performed masquerade half times,  judging & staffing for masquerades at Pacific Media Expo, Anime LA, Anime Fannatiku Fest, and more. Then, as an ACP cosplayer, I represented the game series at Anime Expo and other conventions. I have been a Guest of Honor at Anime Fannatiku Fest, Autumn Dream, Anime Los Angeles, etc. And I have hosted panels regarding Kimono cosplay, Anime Song Singing, Cosplay comfortability, Buying Otaku items from Japan, etc.
BTW, my recent cosplay series from: Fate Grand Order, Twisted Wonderland, Hakuouki, and Tokyo Ghoul : re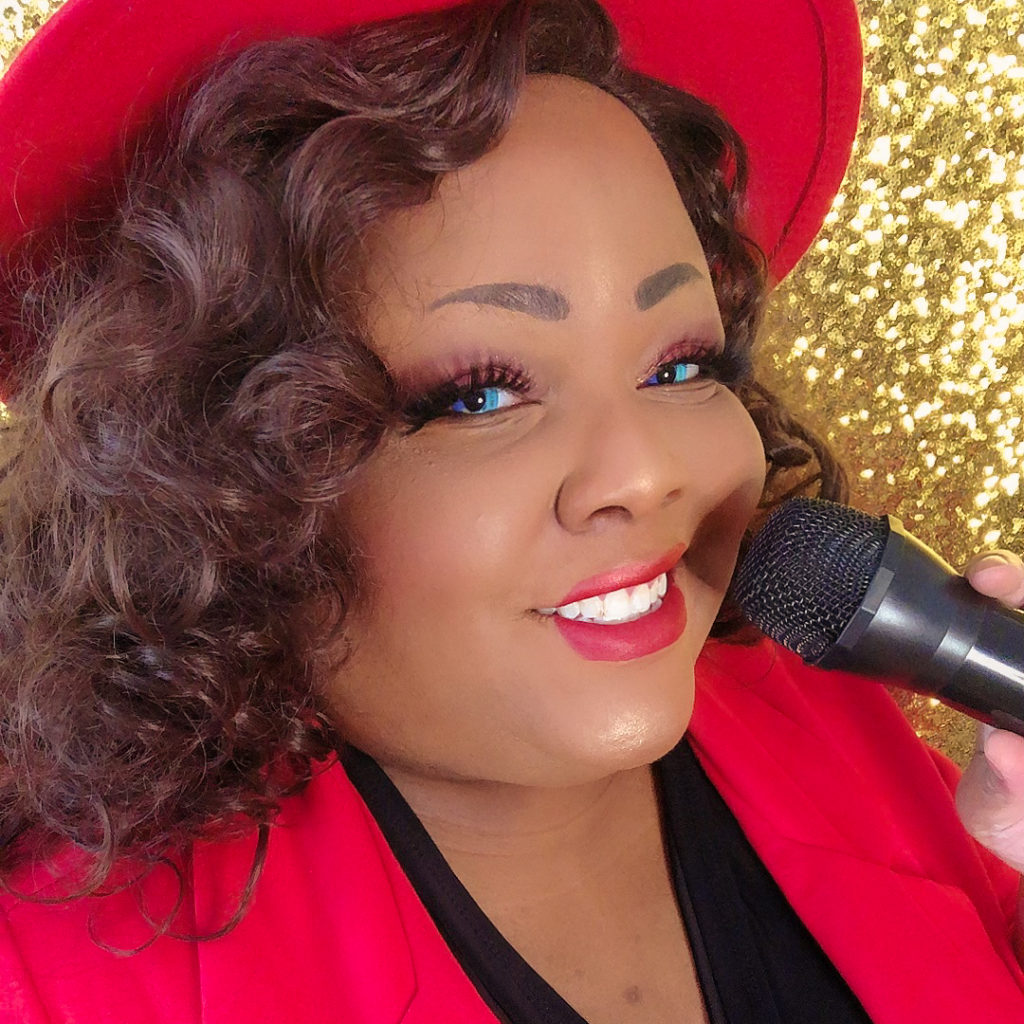 Midnight Pursona is an award-winning competitive cosplayer out of Las Vegas, NV. For 12+ years, Midnight has been bringing entertainment and joy through her masquerade skits and TikTok videos.
She enjoys creating unique make-up looks and creating designs and costumes wherever she goes. As a POC, Plus-Size, Queer cosplayer, Midnight advocates strongly for equality and diversity in the community and is open and happy to sit down and have a discussion on how to improve the community to make it more inclusive and welcoming for everyone.
A few fun facts about Midnight: She has a giant love of cows and plushies, she entertains friends weekly on her twitch channel, she's also an artist, and she's always ready to be a cosplay mom if you need one.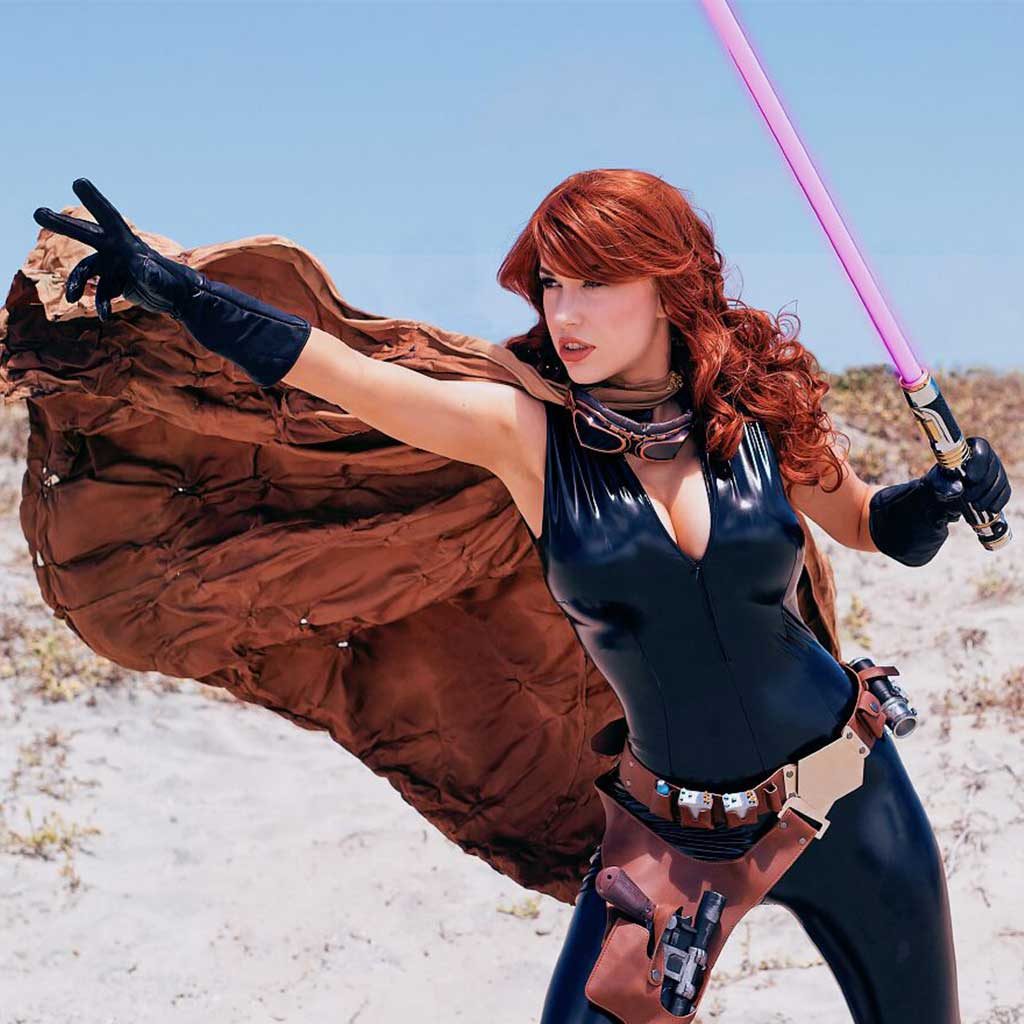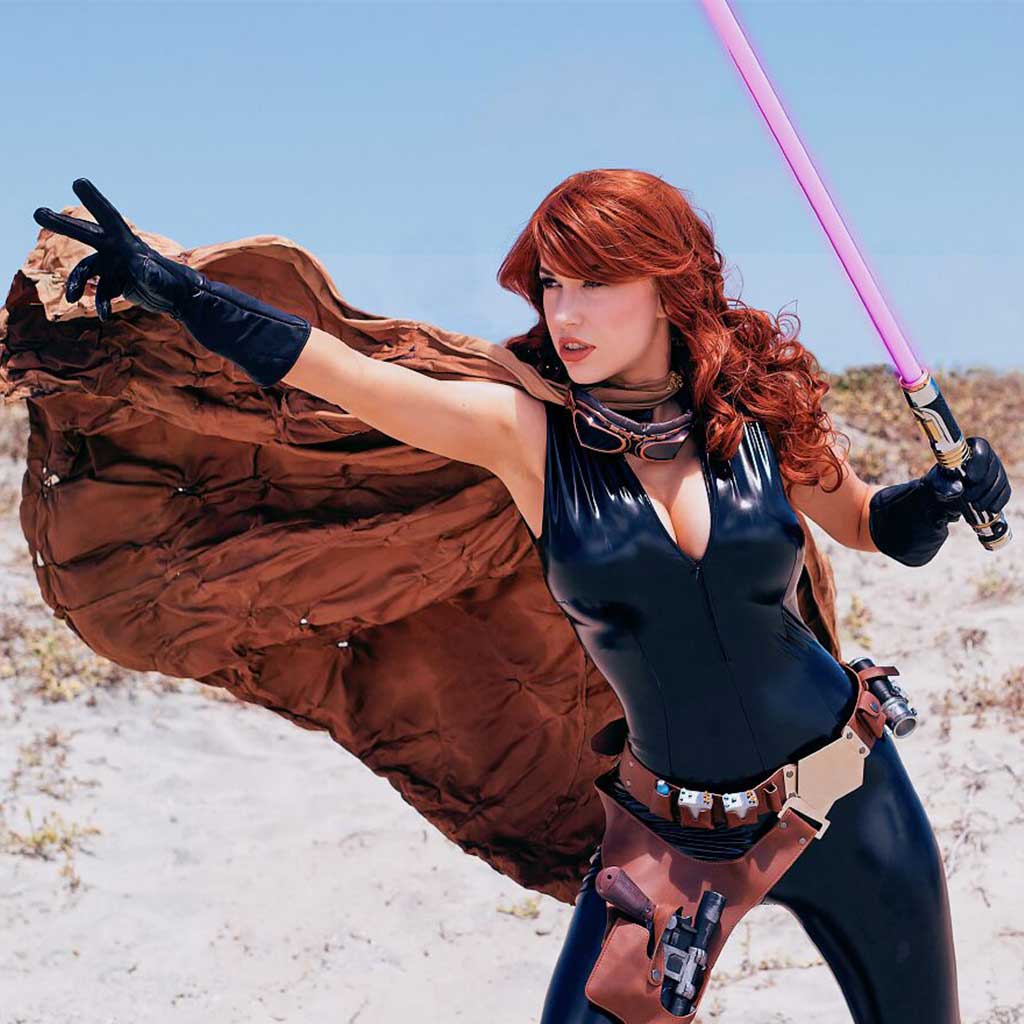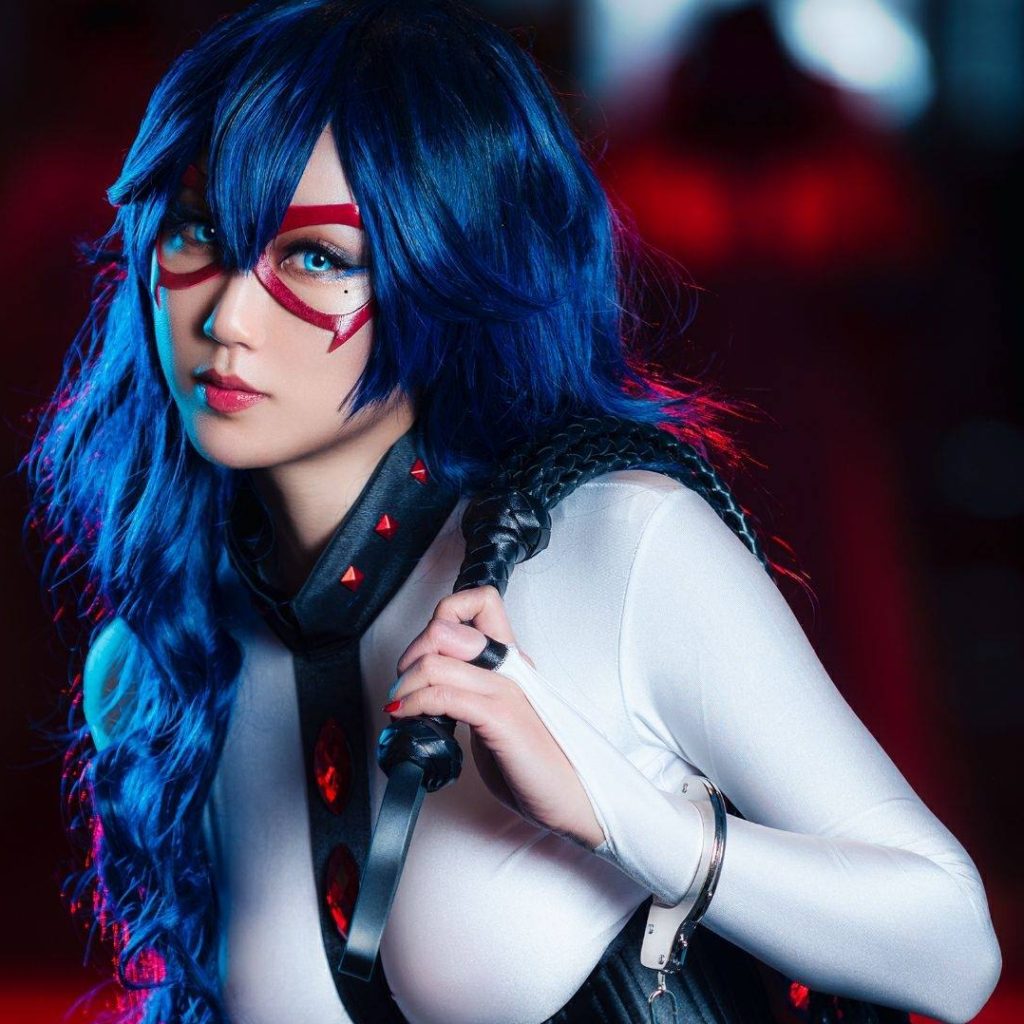 JS Cosplay is a professional cosplayer and model from Orange, California, and has been a professional cosplayer since 2015 providing television, Youtube, and live appearances for clients such as Riot Games, Tencent, and Crunchyroll.
As a cosplayer, Jane has completed over 50 costumes with impeccable craftsmanship and attention to detail and hopes to share her love of the craft with others.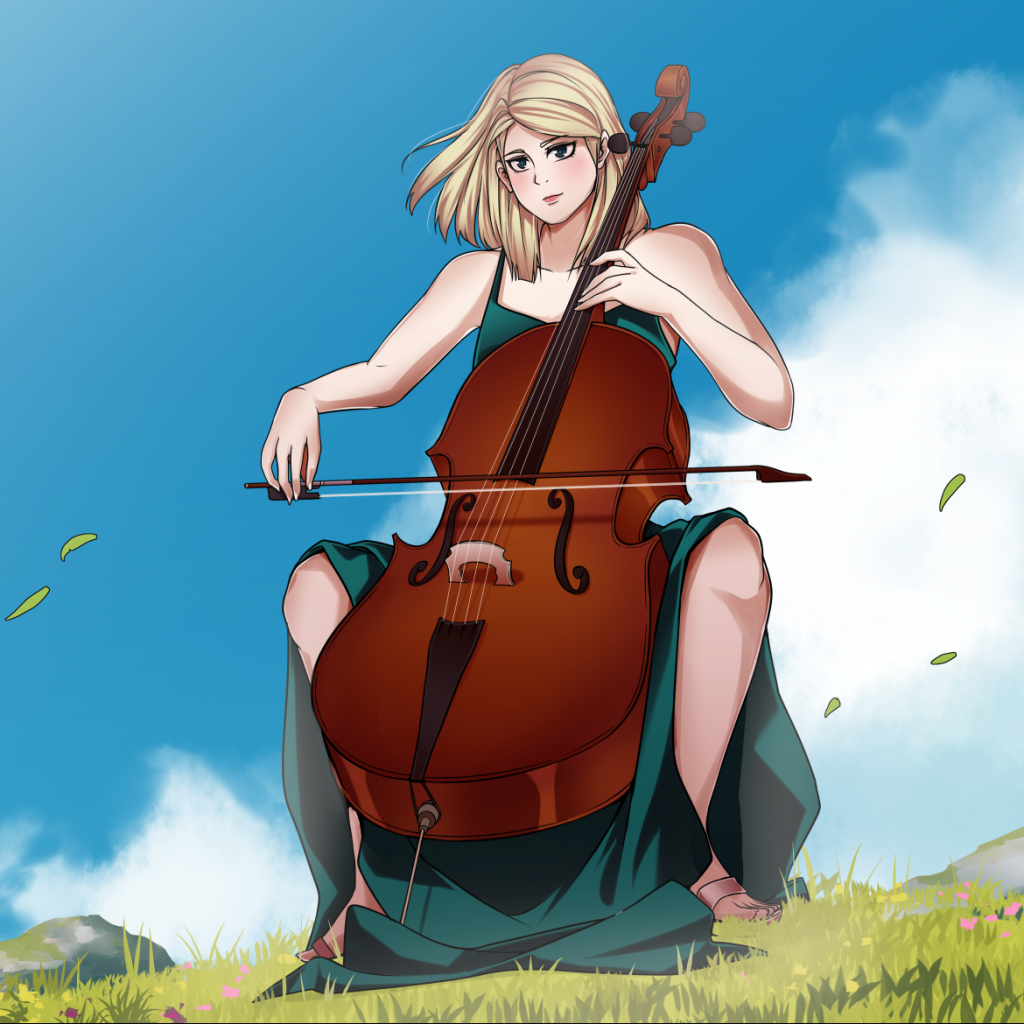 Kaitlin Findlay is a cellist based in Salt Lake City, Utah, with over 24 years of experience with her instrument and a degree in music business and performance. Although she is a classically trained musician, her music is far from conventional. As an artist, she has worked to refine her technique and take her vision to a broader level, pouring a lot of her personality into her favorite genres: anime and video game soundtrack music.
Kaitlin started a Youtube channel back when she moved away from her friends and family in order to attend college. In addition to recording and arranging unique cello covers, Kaitlin also records her original songs (she also mixes her own tracks and shoots music videos, in which she can often be seen cosplaying!). Her debut album was complete in 2020, and is now celebrating her most recent release, an album of Studio Ghibli covers. She has published over 90 songs on Spotify under her name and produces music videos weekly on her channel, CelloKat. When she isn't working on her own projects she can be found managing and playing with her groups String FX & the Salt Lake String Quartet.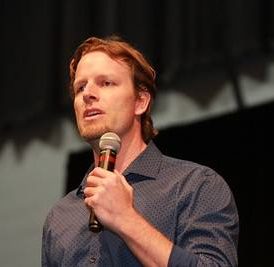 Gabriel is a Master Hypnotist that has performed over 1600 shows all over North America over the last 17 years. He has received his undergraduate from      Bucknell University and his Hynosis training in Boston.
He has performed for Nike, Best Buy, Ohio State, Columbia University, University of Minnesota and hundreds of high schools and fundraising gala's.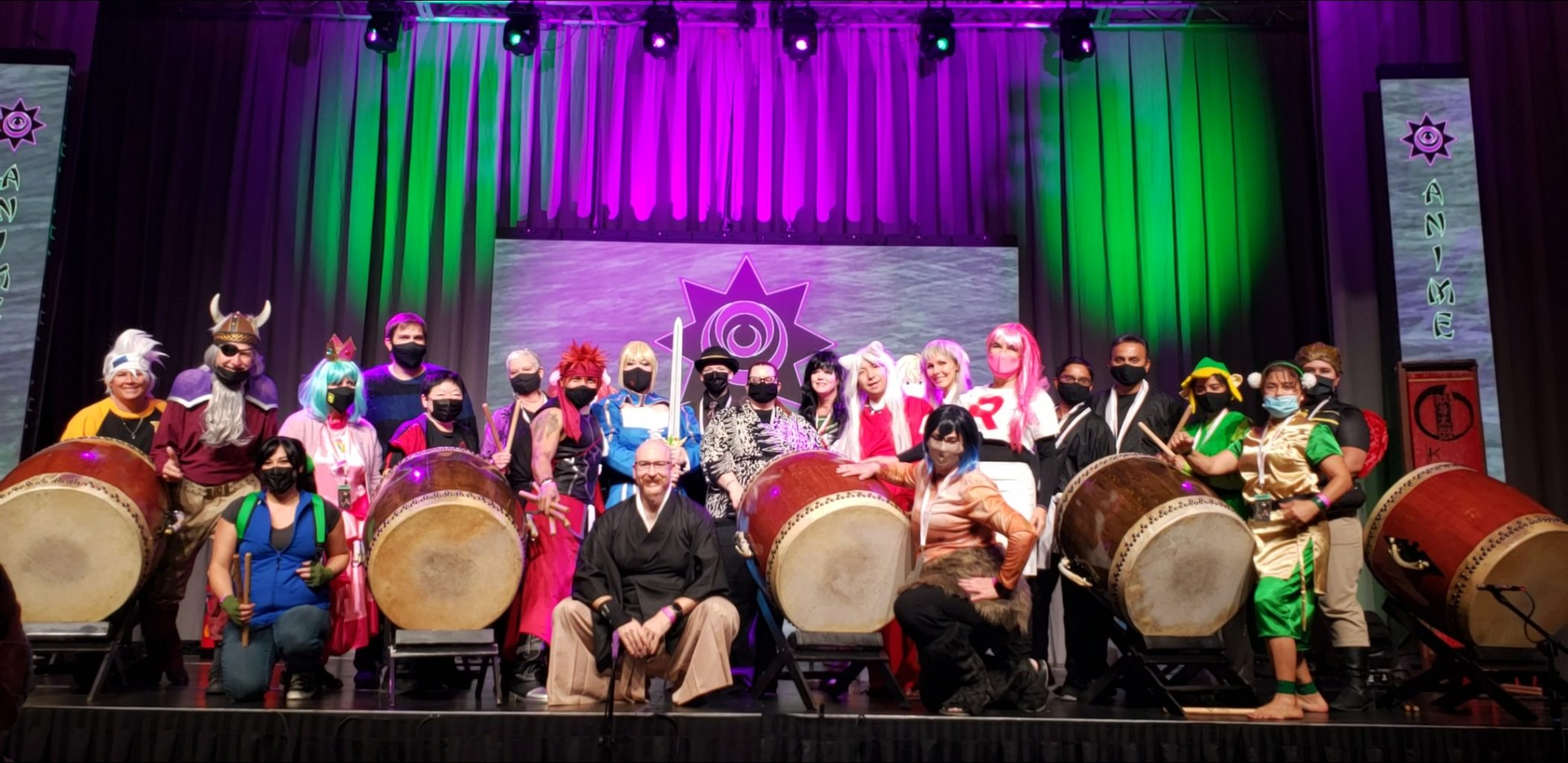 In Japanese the word Kenshin (ken-sheen) means dedication and devotion, and taiko (tie-co) means drum. As a group, Kenshin Taiko is dedicated to the art of Japanese drumming, and devoted to sharing this with the community. Taiko drumming has often been called the heartbeat of Japan, and has been used for religious events and to celebrate various festivals dating back over 2000 years ago. Anime is a large part of Japanese culture, so naturally, many of us in Kenshin love it! 
Kenshin Taiko was started in 1995 by The Japanese Church of Christ. For many years, Kenshin has been a community group; open to the public. This makes us very diverse; our 30 plus members ranging in age, occupation and background. Our youngest player started at 7 years old, and is now 16!  With the Japanese Church of Christ shut down to the public during the pandemic for safety, we have been playing in public parks, and now, with the Utah Arts Alliance Theater! We are excited to be performing again, and can't wait to see you all at Anime Banzai!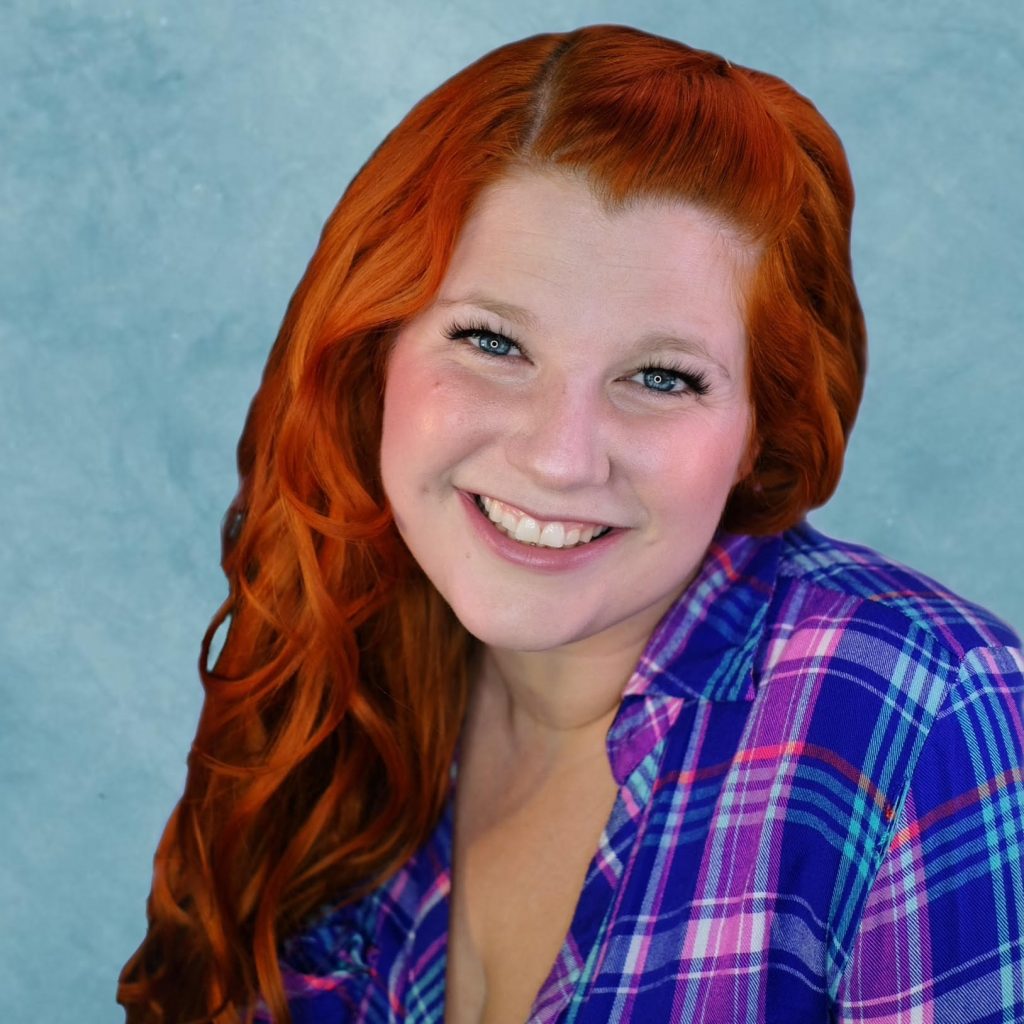 No stranger to the world of geek pop culture, Bonnie is an actress, singer, and voiceover actor who prides herself on being a "professional nerd." Her VO credits include cartoons, video games, and anime including: Star Trek Prodigy on Nickelodeon/Paramount+; Street Fighter V; Fire Emblem Echoes; Cartoon Network's Mighty Magiswords; Muhyo and Roji's Bureau of Supernatural Investigation; Battlestar Galactica Deadlock; MegaMan 11; Ikki Tousin; Code Vein; and many more! She might also be recognized as an original paladin from the fantasy show on ABC called "The Quest" (now rebooted and streaming on Disney+!).
Bonnie can be found taking the helm on the Star Trek TTRPG show, "Shield of Tomorrow!" as well as rolling dice and starring/guesting on many other TTRPG shows on Twitch channels such as Geek & Sundry, Queutimes, DnDBeyond: Callisto 6; Clear Skies; Barony of Olives; Disco Does DnD, etc.
 She has traveled worldwide singing and guesting at comic cons with her nerdy parody band The Library Bards – taking top 40 hits and transforming them into nerdy, geektastic tunes about sci-fi and fantasy fandoms! She has put together a solo musical act to promote her new solo album, Con Artist, which is set to be released later this year! Follow her @BonnieBellG & @LibraryBards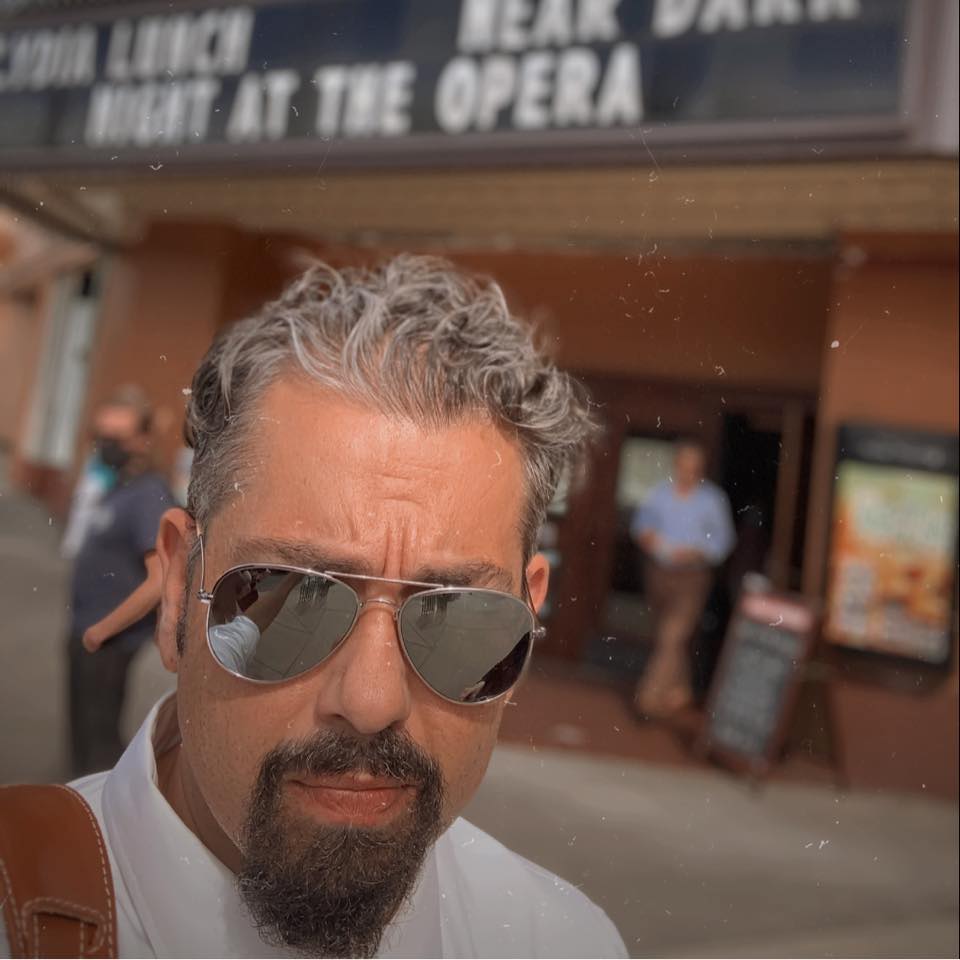 Bryan Young (he/they) works across many different media. His work as a writer and producer has been called "filmmaking gold" by The New York Times. He's published comic books with Slave Labor Graphics and Image Comics. He's been a regular contributor for the Huffington Post, StarWars.com, Star Wars Insider magazine, SYFY, /Film, and was the founder and editor in chief of the geek news and review site Big Shiny Robot!
In 2014, he wrote the critically acclaimed history book, A Children's Illustrated History of Presidential Assassination. He co-authored Robotech: The Macross Saga RPG in 2019 and in 2020 he wrote a novel in the BattleTech Universe called Honor's Gauntlet. 2022 will see the release of BattleTech: A Question of Survival and The Big Bang Theory Book of Lists: The Official Guide. He teaches writing for Writer's Digest, Script Magazine, and at the University of Utah and serves as the President of the League of Utah Writers.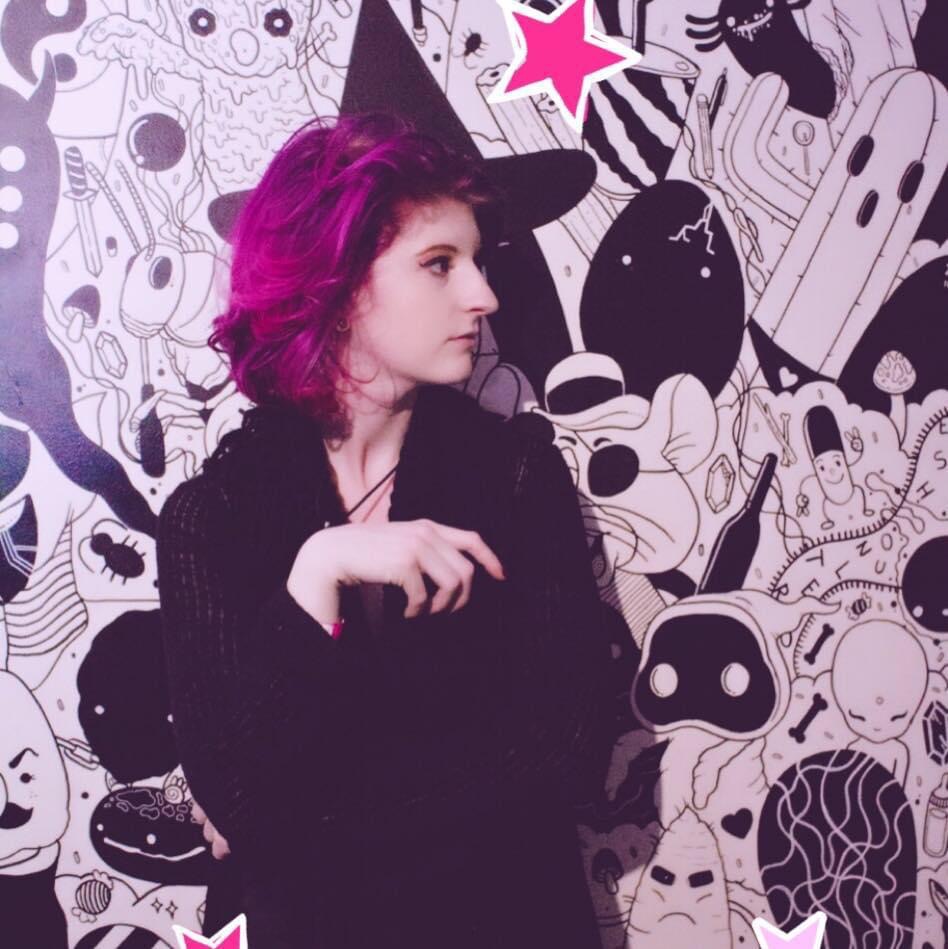 Sam Sawyer is a professional Independant creator and illustrator of nearly 10 years. She has experience in comics such as her cover works with Lady Death,  Zenescope, BDI, and Aspen Comics. Dabbling in the mystical arts of the metaphysical, Sam Sawyer has creating four tarot decks, two oracle decks, and a playing card deck. Sam also runs her own business online through Etsy and has crafted a great system on how to build your own business. She has self published books, created plushie designs, card decks, prints, and has experience in crafting all kinds of merchandise, and loves to share techniques and how to create.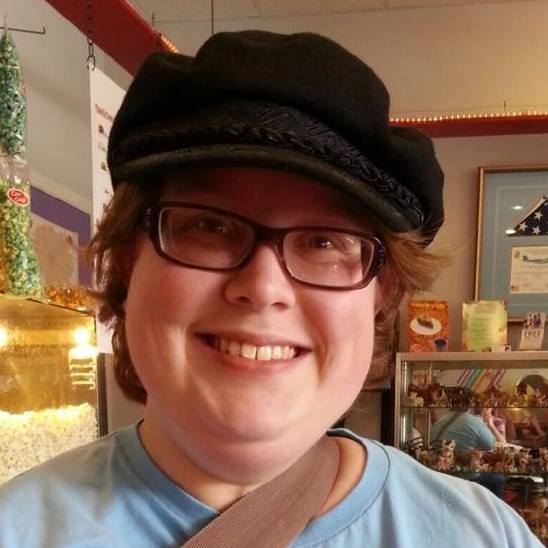 EmpathP (also known as AkiGlancy) is a producer and an illustrator. Other than producing VOCALOID works, she also produces UTAU and utaite works. She collaborates occasionally with other producers. She is also known as the illustrator of the VOCALOID3 voicebank AVANNA, and the voice provider for the VOCALOID4 voicebank DAINA. She also produced a demo song for Spanish VOCALOID MAIKA. EmpathP owns a company, Empathy Studios. She also runs VOCAMERICA, the western VOCALOID project.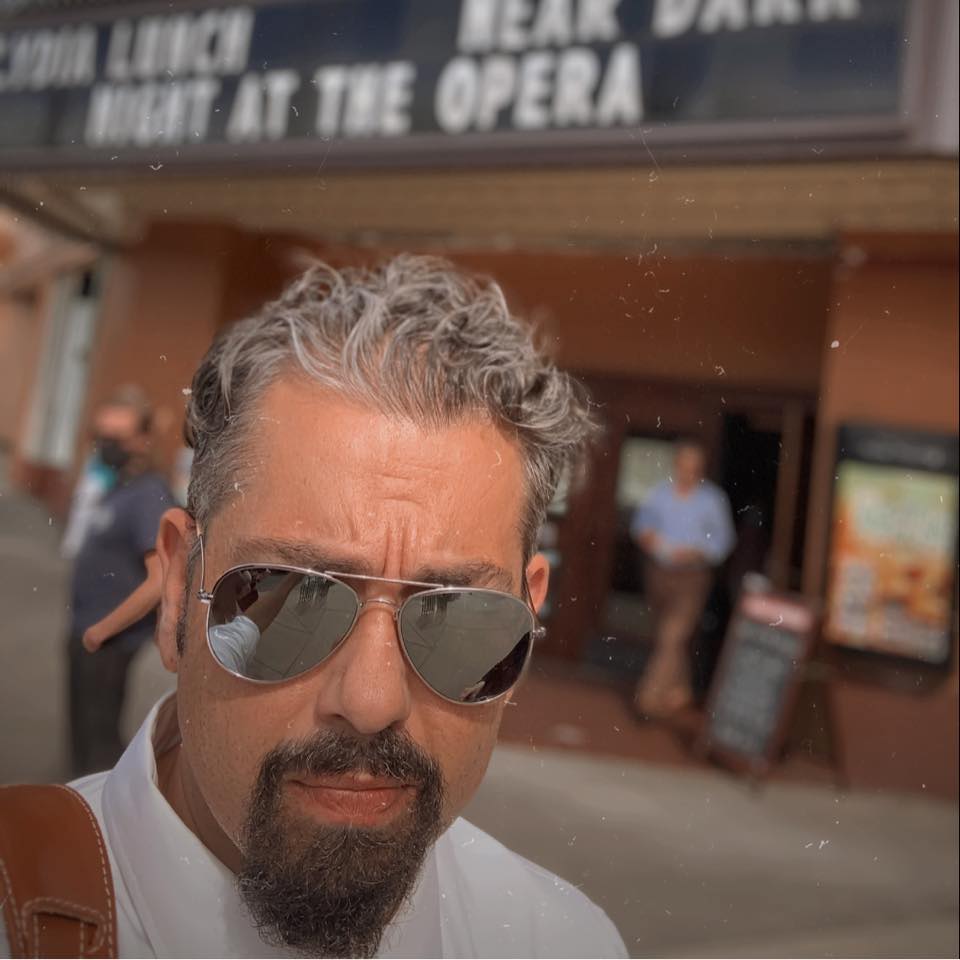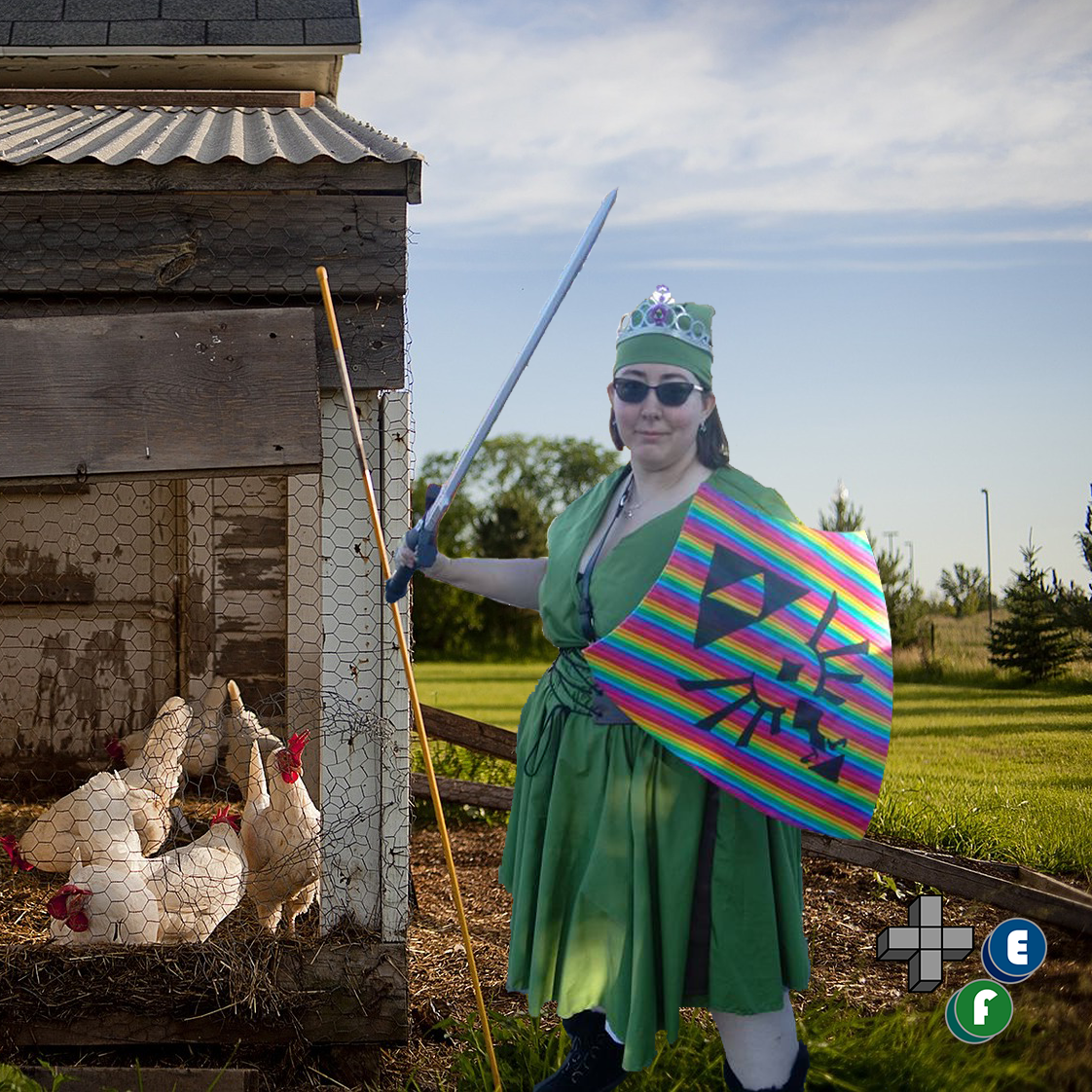 Epic Fail is a Group of One (and guests)
Epic by accident. Fail on purpose. It's Epic Fail Cosplay!
Epic Fail runs several events, with one main theme: we improv much of what we do. Why? Because while our events are planned and created, we find not having a script to follow allows us to cater our events to you. Also, it allows us to make dad jokes, which are my lifeblood.
Cosplaying since 2007, Epic Fail has found one thing to be true: Cosplay is for everyone. While WE are an Epic Fail by choice, no one else is. No matter the age, skill level, body type, skin color, whatever: "If you're having fun, you're doing it right."